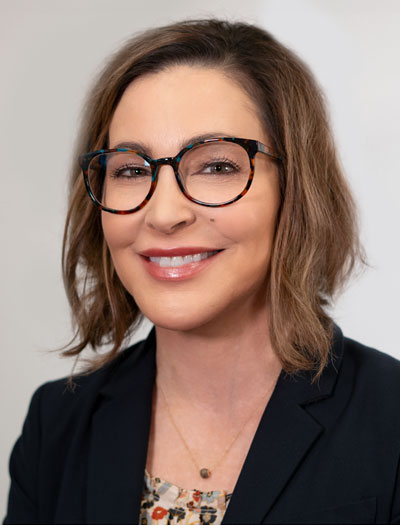 Stephanie Czuhajewski, Chief Executive Officer
Stephanie founded Agentis Management, Inc., in January 2011 to help associations accomplish their missions. She oversees business operations for Agentis, and is responsible for service delivery and customer satisfaction. She carries 20 years of management experience in both the public and private sector, with an emphasis in non-profit marketing, fundraising and public relations.
Stephanie earned the Certified Association Executive credential in 2010 — the CAE is the highest professional credential that one can attain in the association management profession. She holds a bachelor's degree in Marketing from Sullivan University and a Master of Public Health Degree from the University of New England.
Brian Doty, Executive Vice President & Chief Operating Officer
Brian is the co-owner of Agentis Management, Inc. and brings 15 years of national association management experience as an association director and manager. Additionally, he is a certified meeting professional and a 25-year veteran of the meetings industry. Brian oversees Agentis' finance, human resources, administrative, convention and education departments. He is a past president of the Kentucky Bluegrass Chapter of Meeting Professionals International and served the association at the international level on the International Chapter Leadership Committee. In 2004 and 2008, Brian was the recipient of the Kentucky Bluegrass Chapter Meeting Planner of the Year Award. He holds a bachelor's degree in political science from Eastern Kentucky University.
Chris Walls, Vice President of Creative Services
Chris executes the creative and technological tasks to serve clients' print and multimedia needs. His print design experience includes the development of marketing campaigns for client events, academic journals, research reports, newsletters and textbooks. In addition to an extensive background in print design, Chris delivers the leadership and technical skills needed for structured web and multi-media production from concept through design and implementation. He utilizes the most current programming environments and is fully versed in PHP, HTML, CSS, ColdFusion and the use of content management systems. Chris graduated from the University of Kentucky with a Masters of Library Science and also holds a Bachelor of Arts degree in English.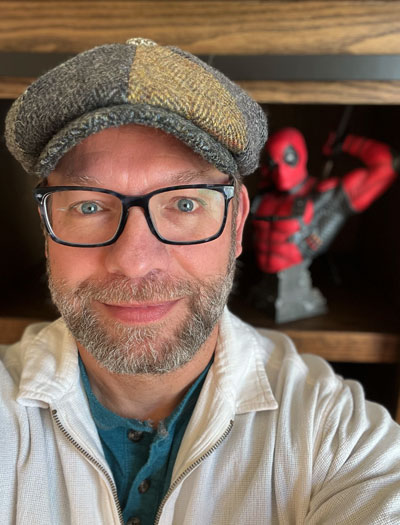 Paul Scarnegie, Technical Director
Paul is best defined as a 'technical creative' - a whole brain thinker. Throughout his career, he's bridged the digital gap between being waist deep in the creative process yet all the while with a clear understanding of the technology driving it - it's capabilities as well as its limitations. He's a coder and a designer.
He has over 25 years of creative technical management producing for, managing of and supporting a team of creative professionals in both marketing and advertising environments. His responsibilities shuffle between managing our web hosting environments, designing and developing our clients web properties, building advanced online continuing education activities, video production and photography, as well as handling our internal corporate technology needs. Paul studied Cinematography at Southern Illinois University with a focus on computer graphics and special effects in production.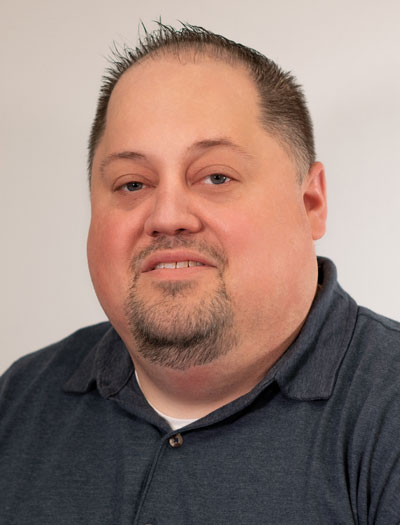 Parker Allen, Director of Operations
Parker brings over 15 years of customer service and membership management experience, with 5 years dedicated to the association management industry. He has experience working with associations in the national, state, healthcare and agriculture sectors with focus on membership and database management. Parker has also assisted in multiple AMS transitions and implementations. He is a graduate of Pennsylvania State University, holding a degree in Telecommunications with a minor in Business.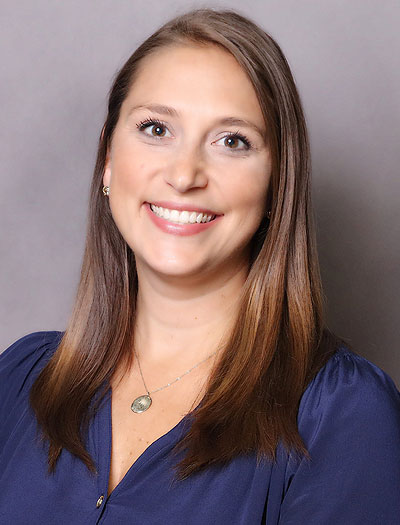 Emily Childers, Director of Operations
Emily Childers serves as the Director of Operations for Agentis Management. Emily's experience includes over twelve years of event management, association management, hospitality and tourism, and marketing and communications. She most recently managed a state association, serving on all committees including government affairs, member services, legal, financial, and technical. She is a graduate of Eastern Kentucky University, holding a degree in Communications.
LaToya Jackson, Director of Marketing
LaToya T. Jackson brings over 15 years of multi-faceted expertise and versatility to her role as Director of Marketing. Beginning her professional career in retail, she later transitioned to corporate project management. She then took a leap of faith, opening both an online and brick and mortar clothing boutique; eventually diversifying her business model, to include consulting small business owners on developing a marketing mix strategy, building brand awareness, social media management, digital marketing, and public relations. Additionally, LaToya is a copywriter and published author of several books. She earned her Bachelor of Science degree in Business Management and Marketing, from Indiana University.
Andrea O'Leary, Account Executive
Andrea O'Leary has served over 20 years in non-profit association management and international, federally funded grant management at Kentucky's flagship university. She has extensive experience working with a wide variety of people across multiple disciplines to meet goals while providing a high level of customer service. Andrea is a graduate of the University of Kentucky with a Bachelor of Arts degree in Journalism.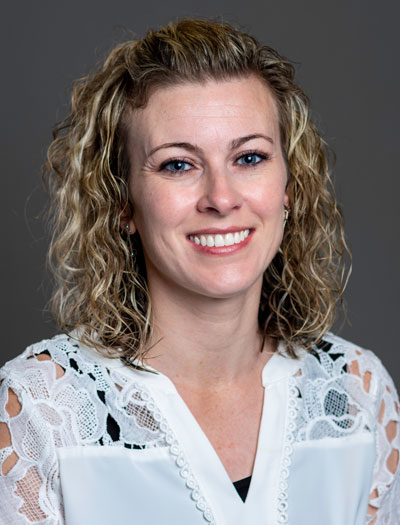 Sheena Priddy, Bookkeeper
Sheena brings over seven years of combined experience in bookkeeping, payroll and accounts payable to the Agentis team. She began her career in bookkeeping/payroll position at Dye & Company CPA firm in Elizabethtown, KY. More recently she worked as an Accounts Payable Specialist for Trilogy Health Services in Louisville and Lexington. Here at Agentis, Sheena's primary responsibility is bookkeeping. Sheena has an Associates Degree in Business Management and Accounting from KCTCS.