Meetings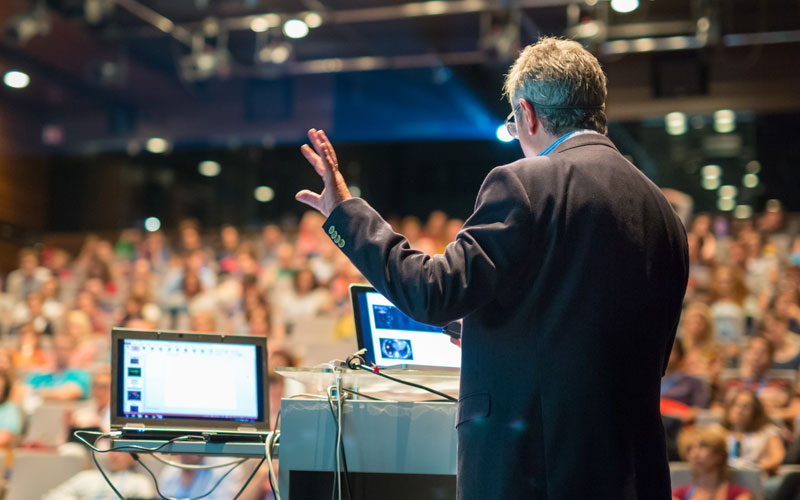 Is finding a forward-thinking meeting management firm on your agenda?
Meetings serve as critical vehicles for the knowledge transfer that drives business. Now more than ever, companies face time, money and expertise constraints that squelch in-house meeting management abilities, even as meeting outcomes are becoming an increasingly important measure of organizational performance.
Agentis offers innovative meeting management solutions that help clients creatively and cost-effectively overcome today's meeting management challenges. Agentis provides unrivaled management services for employee training seminars, conferences, trade shows, technical exhibitions and events for organizations of all sizes, using talent and technology that achieves optimum results.
Industry Resources and Expertise
Agentis team members are recognized leaders in convention logistics, program content development, project management, sponsorship development, marketing and registration management. Our skilled meeting professionals carry far-reaching experience in meeting planning for national and international associations, corporations and pharmaceutical companies.
We can flawlessly coordinate every phase of your meeting from conference theme conception to post-event metrics. In addition to our abundant internal capabilities, we have cultivated a dynamic network of industry contacts that allow us to maximize client resources when negotiating with hotels and ancillary vendors.
We get it right because we "get it"
We understand that the difference between a good meeting and a great meeting is a matter of experience—your attendees' experience. Superior meeting management cannot be accomplished through effective planning and task completion alone. That's why many of the things we do for our clients don't show up on a conference checklist. We transform meetings into meaningful experiences by encompassing the spirit and ideals of the clients we serve.
Agentis is forward thinking. We harness the right people, the right skills and the right technologies to deliver exceptional results for our clients. Our roll-up-your-sleeves work ethic is matched only by our passion. Meeting planning isn't just what we do, it is who we are—and above and beyond isn't just our mantra, it's our way of life.
At your service
We understand that every client houses a unique set of needs and objectives. Agentis' service menu has been carefully designed to provide integrated features and comprehensive options that can be custom-tailored to your meeting objectives. The following is a partial list of available Agentis convention, meeting and exhibition management services:
Logistics Management Services
Conference budget development
Contract negotiations and management
Timeline development
Site selection
Housing management
On-site equipment coordination
Ground transportation coordination
Food and beverage (F&B) management
Inventory management and shipping services
Ancillary vendor and service management
Exhibition registration, floor mapping and operations
Travel management
Exhibitor booth, design, set-up and staffing
Conference outcomes reporting
Education & Programming Services
Contract negotiations and management
Program content development
Speaker solicitation and management
Educational materials development
A/V management
Abstract management
Virtual and e-learning solutions
Continuing education credit tracking and recording
Social activity and special event planning
Marketing & Communications Services
Conference marketing plan development and implementation
Sponsorship and exhibitor development
Media relations
Mailing list development and maintenance
Graphic and web design
Conference website content management
Multi-media development
Promotional item design and distribution
Registrant communications and notifications
Customized e-mail services
Conference material production
Evaluation development and feedback management
This email address is being protected from spambots. You need JavaScript enabled to view it. to find out how our meeting experience can enhance your meeting experience.